Just Dance - 5 x 7 Float Framed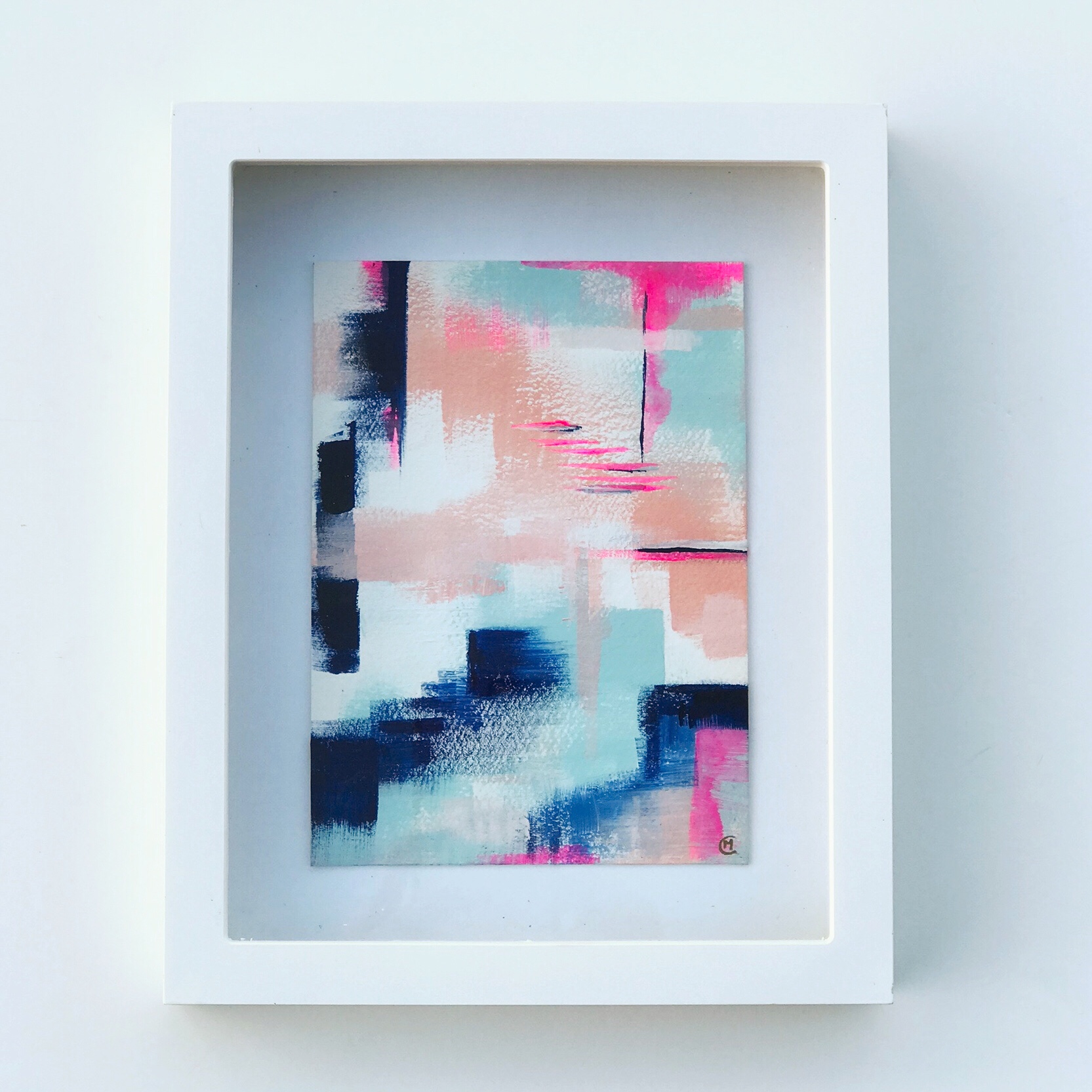 Just Dance - 5 x 7 Float Framed
5 x 7 // Float Framed 8 x 10
This piece is part of my California series.
This piece combines hot and soft pink, blues and white . It is an acrylic painting on 300 lb. cold pressed paper. These pieces are perfect in a set or as part of a gallery wall. This piece is framed in an 8 x 10 float frame.
Each painting is shipped from my home in Charleston, SC
Shipping cost is added at Checkout. International orders may require an additional invoice for the difference of shipping cost. You may expect your painting to ship within 5-10 days of your purchase date.
sold out
Just Dance - 5 x 7 Float Framed by Artist Cory McBee